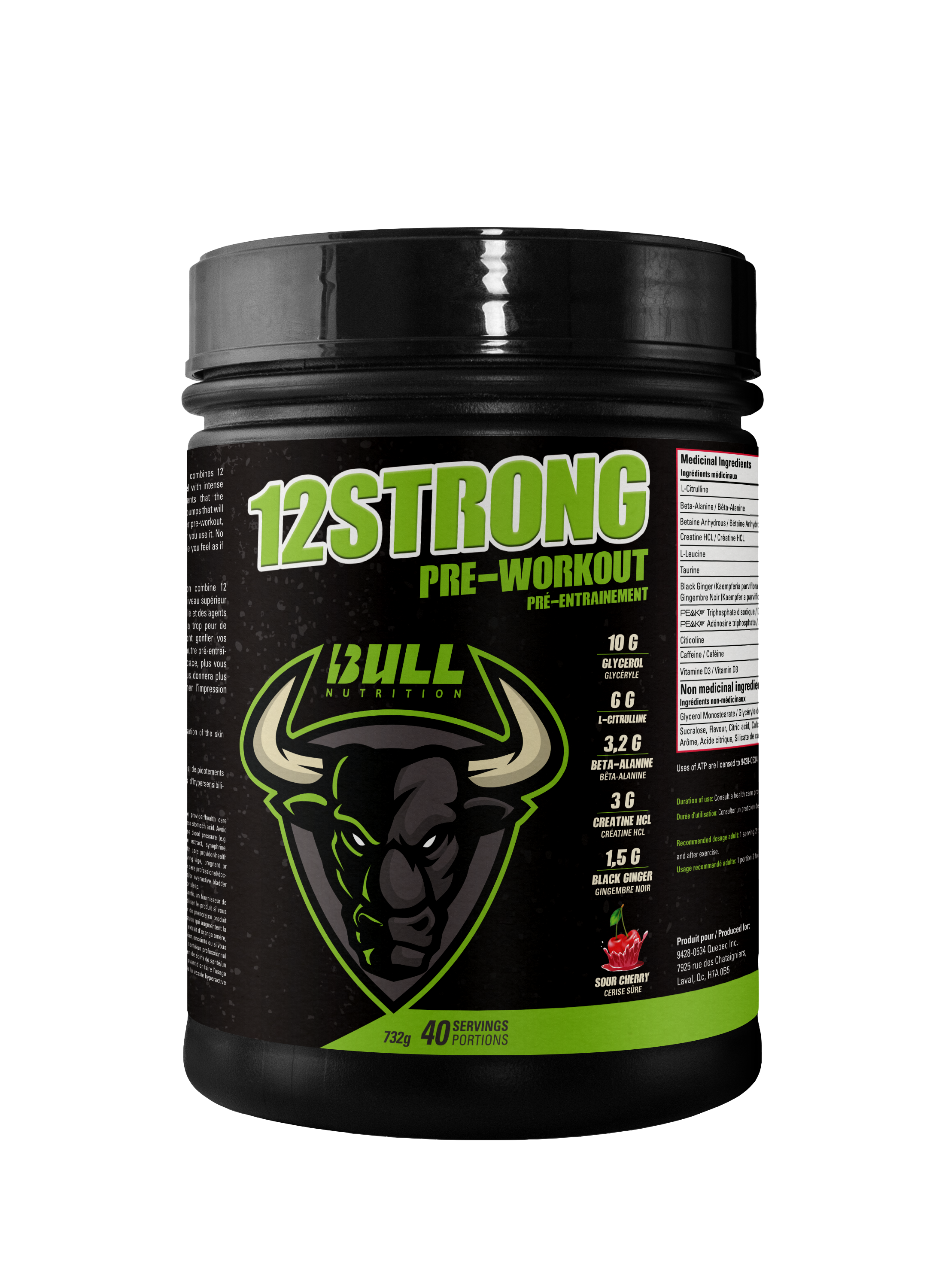 12 Strong Pre-Workout (sour cherry)
732g
40 Servings Per Jar
Medicinal ingredients
1 servings: 18,30g
1 portion: 18,30g

L-Citrulline | 3000mg
Beta-Alanine | 1600mg
Betaine Anhydrous | 1000mg
Creatine HCL | 1500mg
L-Leucine | 2000mg
Taurine | 1000mg
Black Ginger | 150mg
Triphosphate disodique |217,5mg
Citicoline | 175mg
Caffeine | 150mg
Vitamine D3 | 12,5mcg
Non-medicinal ingredients

Glycerol Monostearate | 5000mg
Sucralose, Flavour, Citric acid, Calcium silicate, Beet Root Powder, Maltodextrin
2 servings: 36,6g
2 portion: 36,6g

L-Citrulline | 6000mg
Beta-Alanine | 3200mg
Betaine Anhydrous | 2000mg
Creatine HCL | 3000mg
L-Leucine | 4000mg
Taurine | 2000mg
Black Ginger | 300mg
Triphosphate disodique | 435mg
Citicoline | 350mg
Caffeine | 300mg
Vitamine D3 | 25mcg
Non-medicinal ingredients

Glycerol Monostearate |10000mg
Sucralose, Flavour, Citric acid, Calcium silicate, Beet Root Powder, Maltodextrin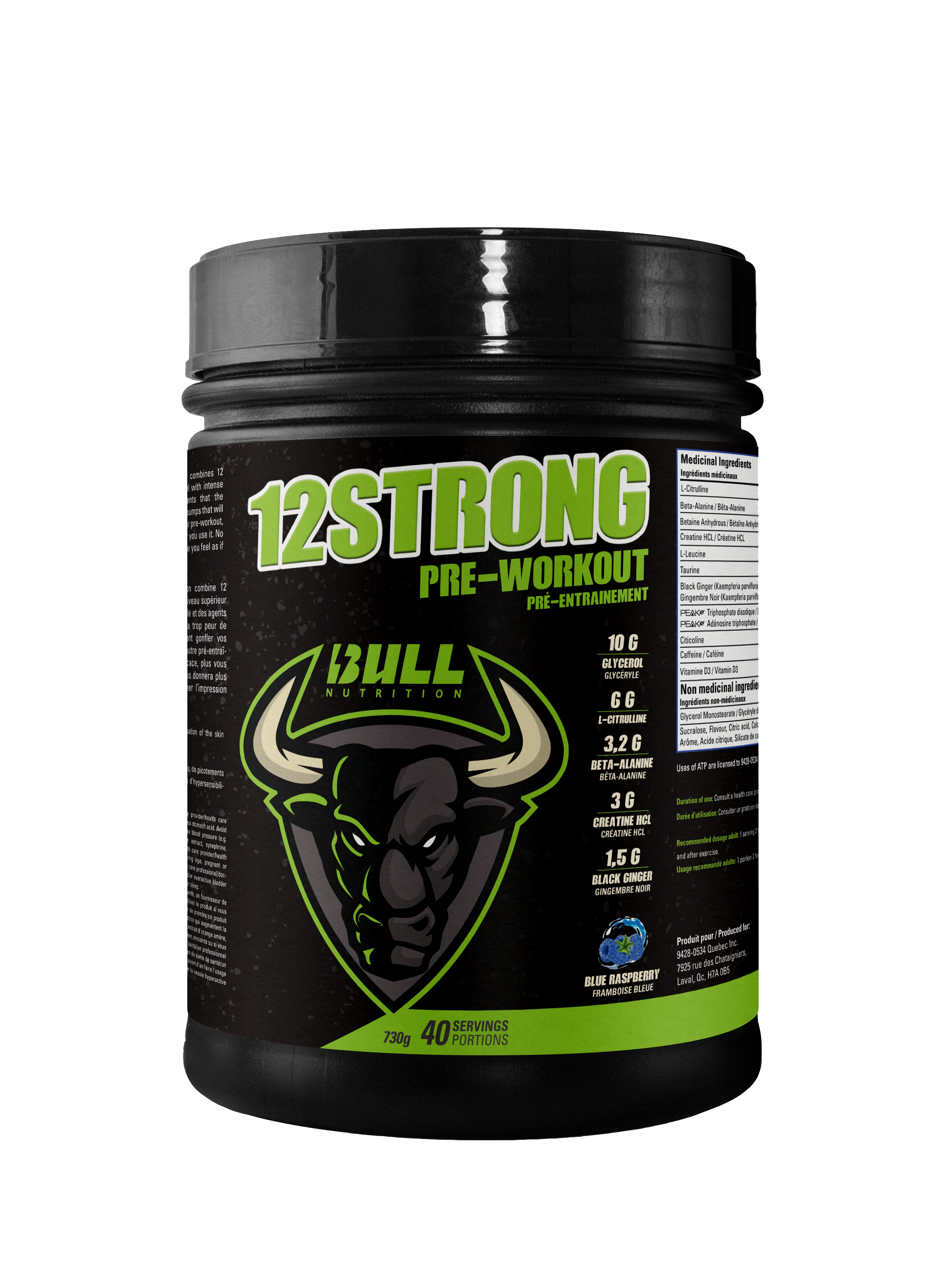 12 Strong Pre-Workout (Blue raspberry)
730g weight
40 Servings Per Jar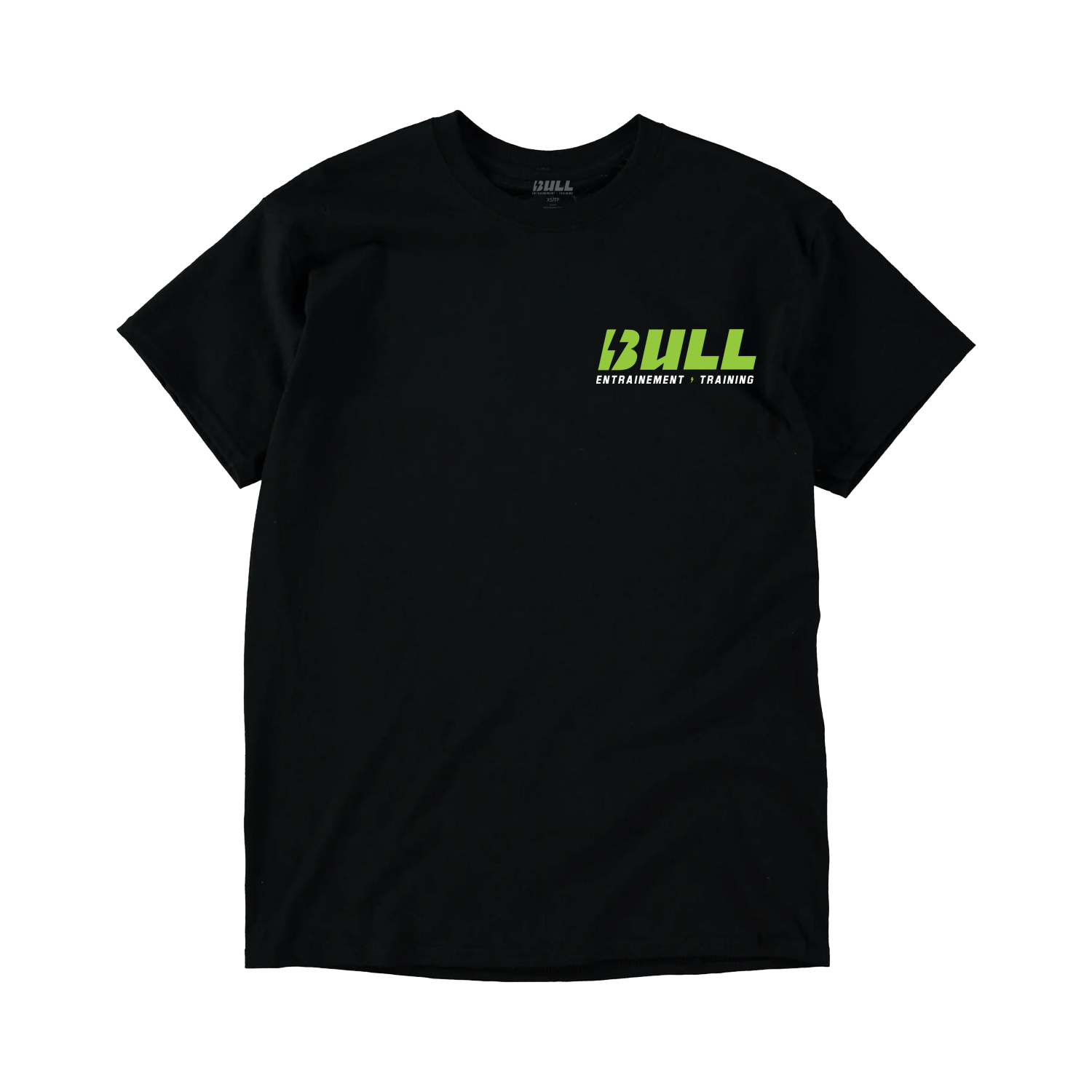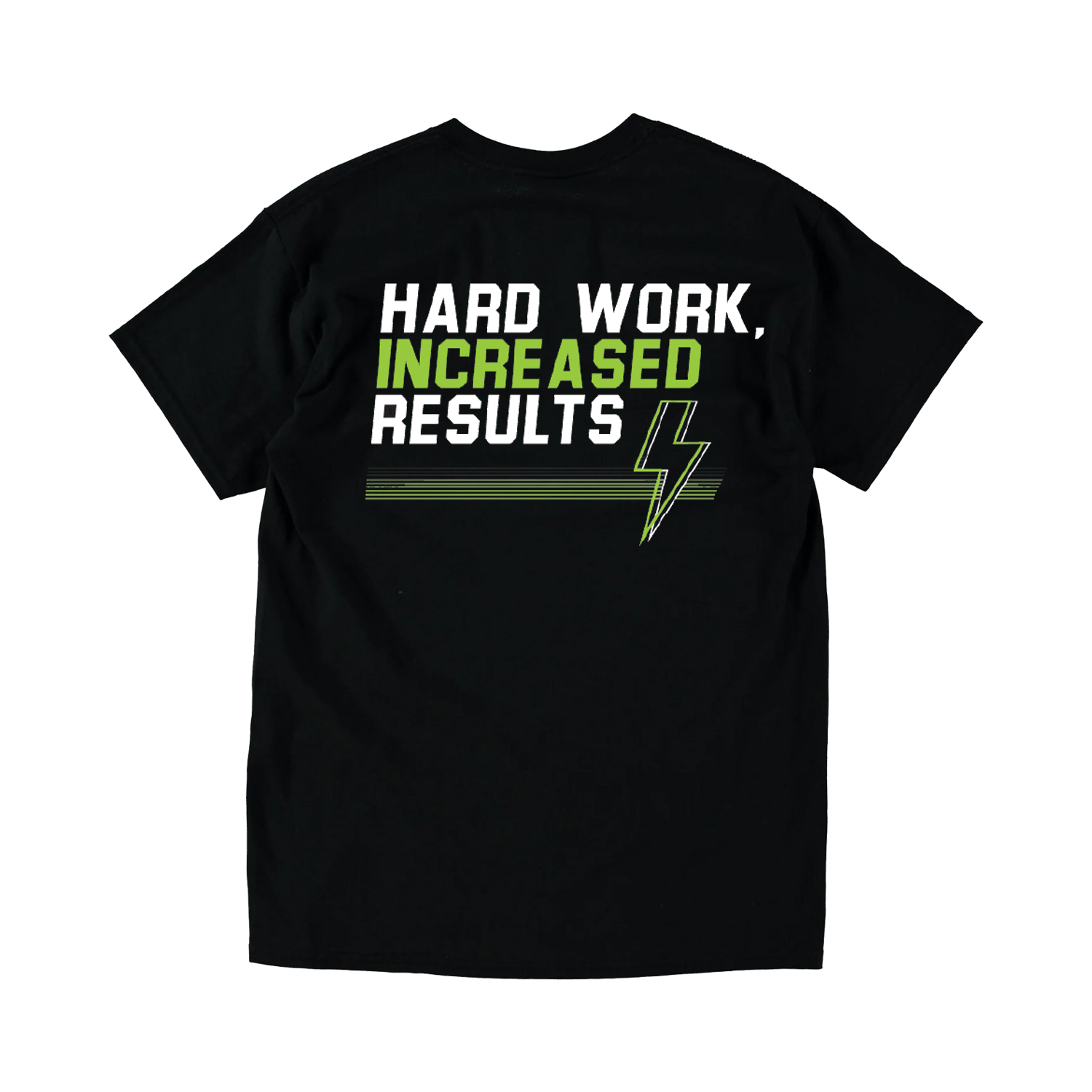 ---
HARD WORK | INCREASED RESULTS

You put in the work, BULL Nutrition will help deliver the results you're looking for!

Get dripped out in BULL merchandise for your workouts, social events, etc and show everyone that you mean business. Rep the brand wherever you go.
View all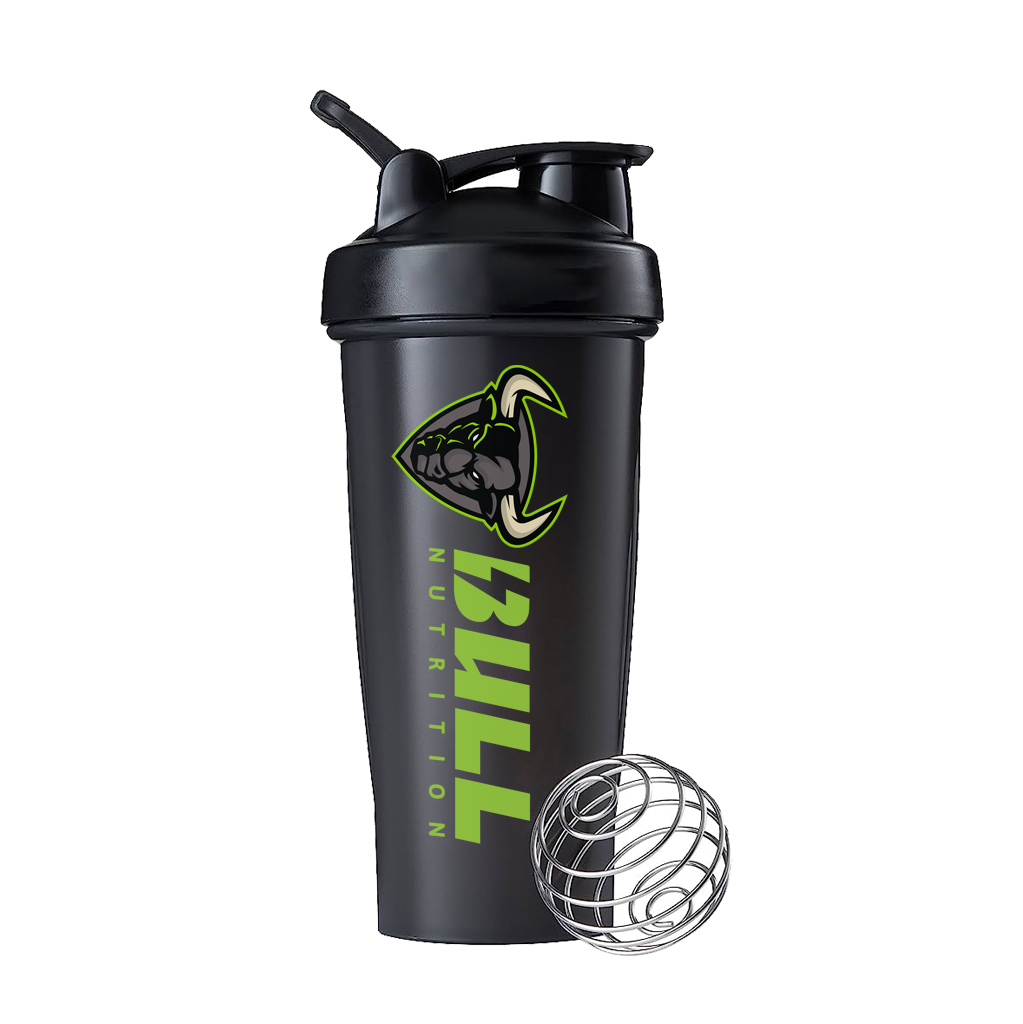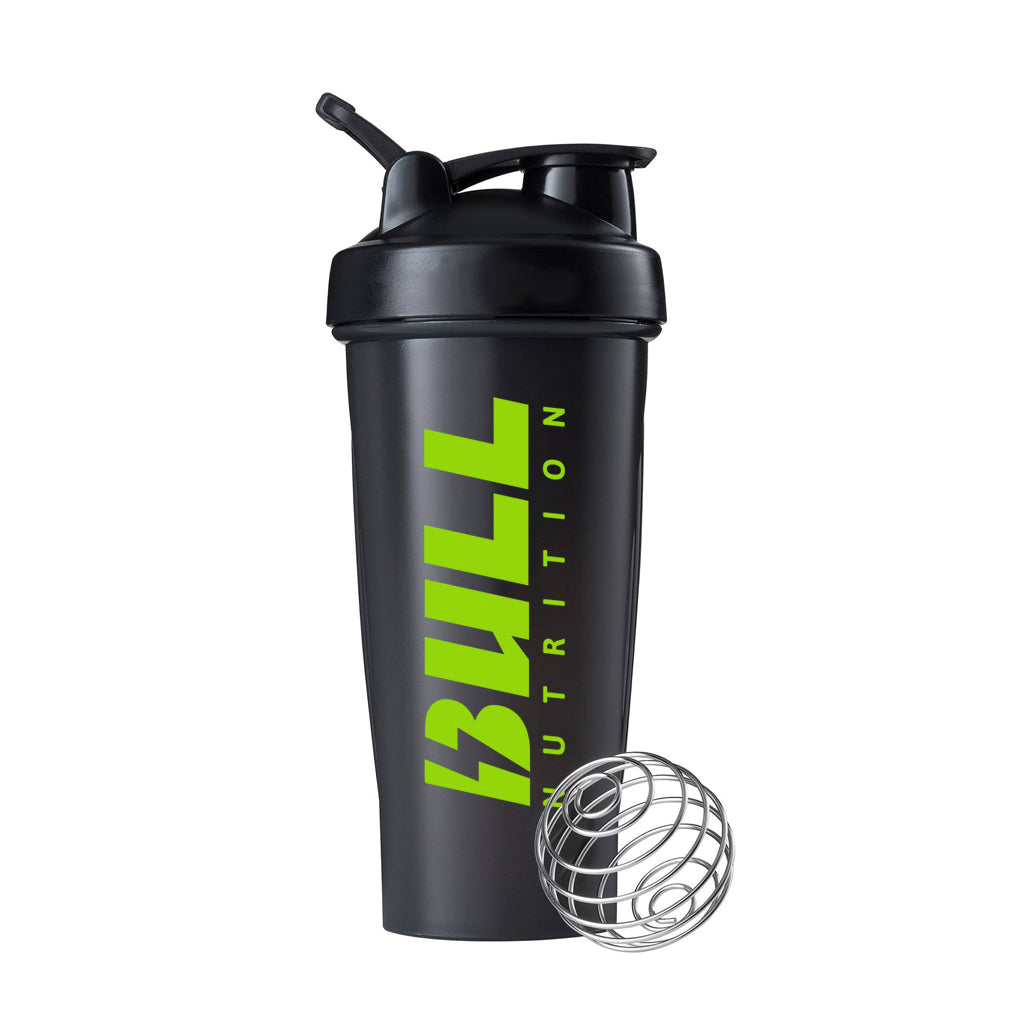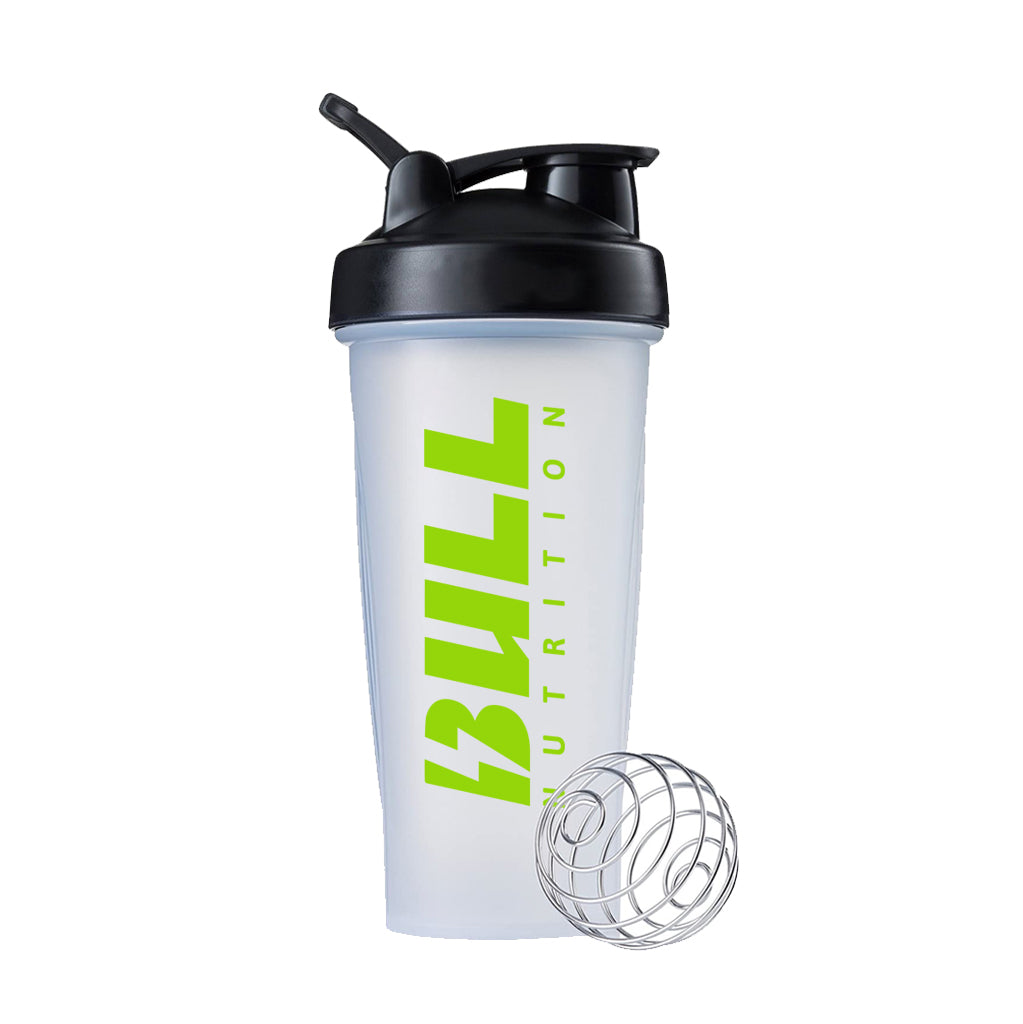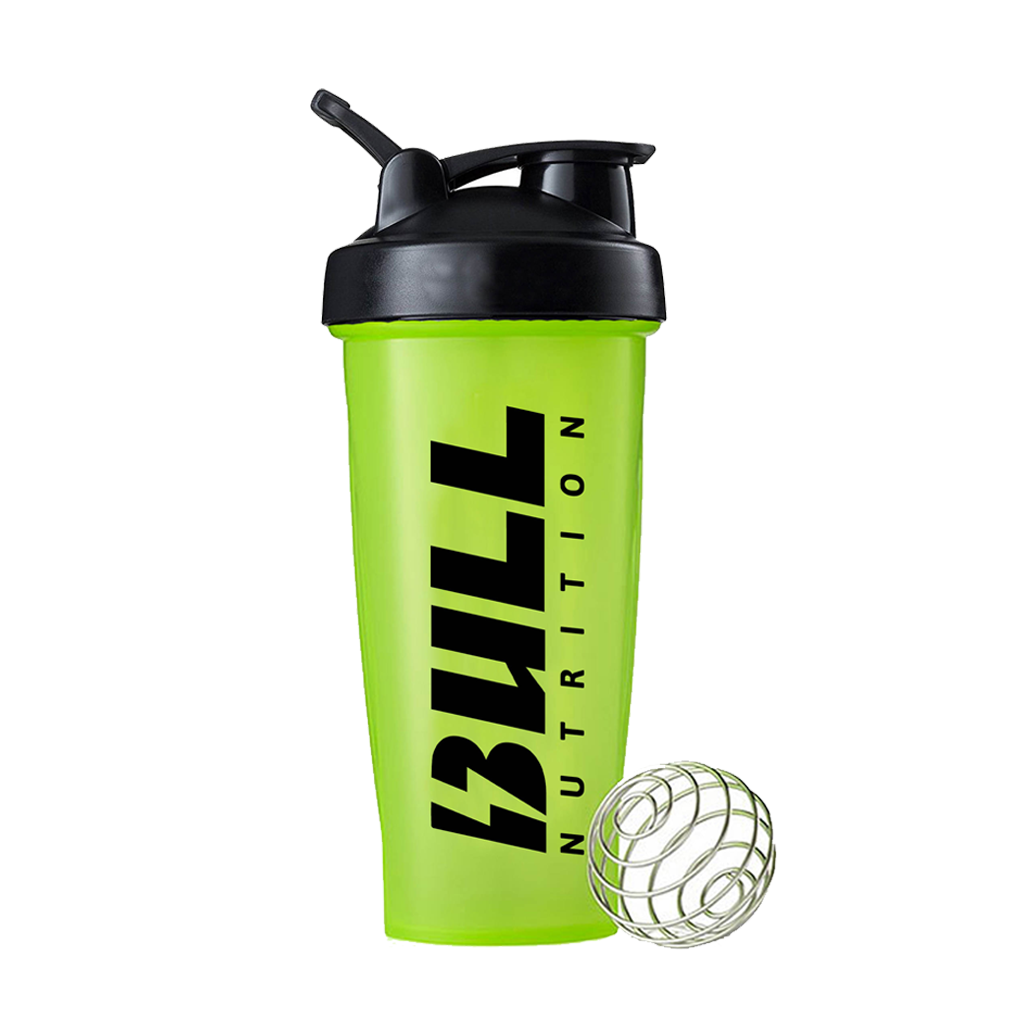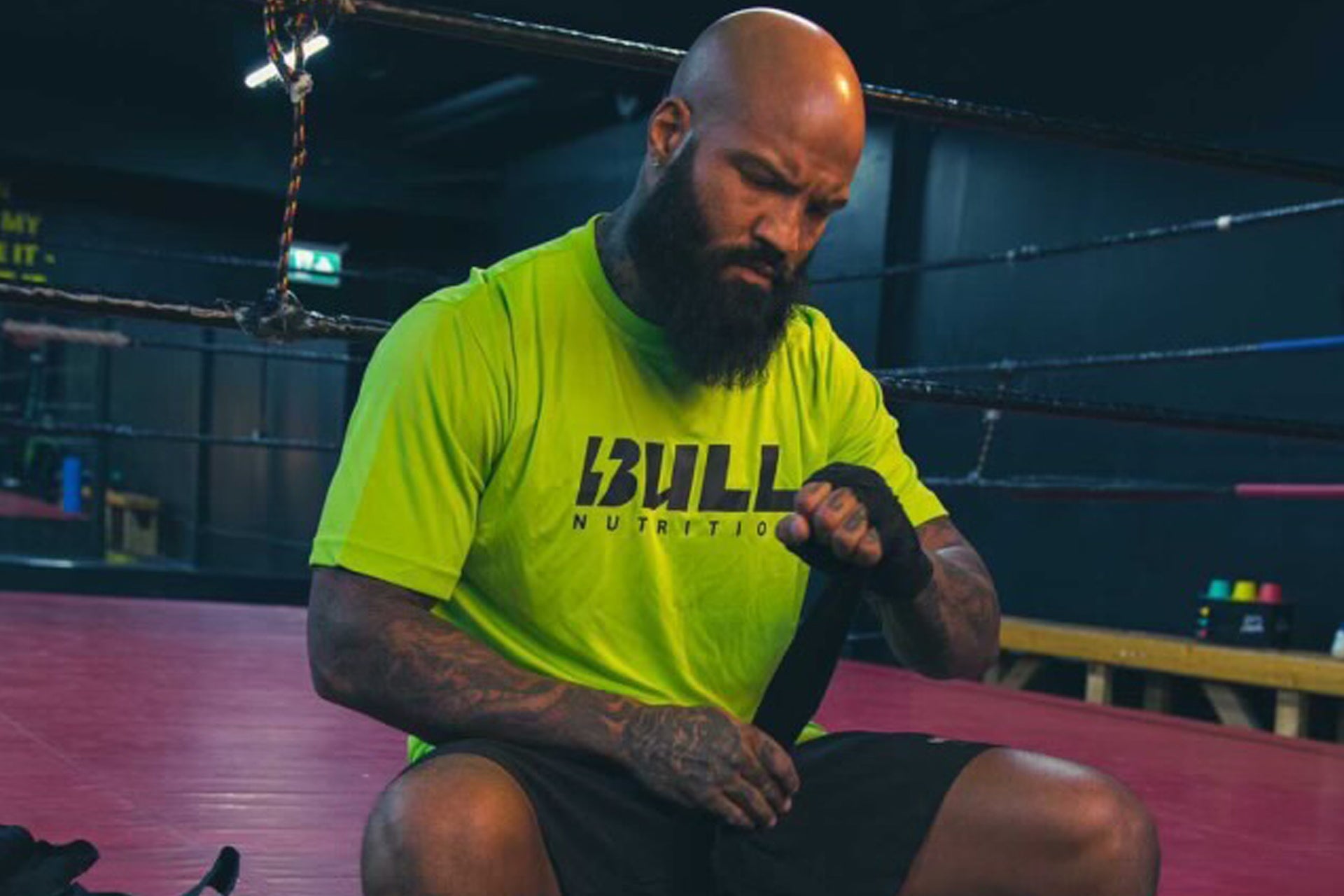 JOIN THE TEAM
Do you have what it takes to be a BULL Athlete?
Are you an athlete, trainer, or fitness professional that believes that your followers would benefit from BULL Nutrition products? Do you want your own custom Promo Code for discounted products for yourself and your followers? 
Head over to our "Becoming an Ambassador" page and fill out the form to submit your information for consideration. Let's work together to spread the benefits of making better lifestyle choices. Let's get you on the team!
BECOME AN AMBASSADOR
Our customers reviews
The pump on this stuff is crazy, and the formula is stacked! Highly recommend!
12strong is the pre workout if u want to have a great pump and focus in the gym, it really made my workout more intense. Highly recommend!! Thank you nutrizone for always carrying the best products at the best price💯💯💪
Highly recommended, the flavor is crazy!
Best pump
I would have a fantastic pump every session at the gym. Love this pre workout!! Thank you
How long does it take to process my order?

Order processing times range between 1-2 business days. Please keep in mind that orders placed towards the end of the business day on Friday will most likely not be processed until the following Monday.
What are the average shipping delays to receive my order?

Once your order is processed, you will receive your 'shipped order' confirmation email including your tracking number. Shipping times vary on average between 1–10 business days depending on the destination location or country (shipping delays may vary during holidays, long weekends, and other peak postage seasons).
Where is my order coming from?

All orders are shipped directly from our head office in Montreal, Canada.
What types of payment methods can I use to check out?

Our payment processor supports Visa Debit, Visa, Mastercard, and American Express.
What do I do if I have a problem with my order?

Issues with orders are not common, but they sometimes happen. We're here to help when things don't go quite as planned. Please email us with a description of your issue and we will make it right. 
I did not receive my account password email, or cannot sign into my account?

Send us a message using the form on our contact page with the email you used to create your account and we'll help you get your account and password set up.
How do I reset my BULL Nutrition password?

If you lost or forgot your password, you can easily reset it by visiting our lost password page. Enter your email address and we will send you a link to create a new password via email.
Do not see your question listed here? Or you have a question that you think should be listed here? Have any other general questions?